World has become a global village by virtue of internet, where people from across the world interact. Internet's has transformed both our personal lives and the world of commerce.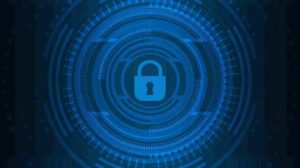 Where the internet has transformed the way we interact and conduct business, it has also, created boundless opportunities for hackers to conduct Cyber attacks. Cyber attacks are one of the defining security threats of our age and Cyber security a growing priority for business and governments alike.
Cybersecurity or information technology security is the protection of computer systems and networks from the theft of or damage to their hardware, software, or electronic data, as well as from the disruption or misdirection of the services they provide.
In these challenging times, the unprecedented reliance on ICTs to drive society, economy and industry, makes it more important than ever before to secure cyberspace and build confidence among users. While some nations have made important strides in Cybersecurity, others have not made as much progress.
According to the latest report released by United Nations in 2020, India now ranks 10th in the Global Security Index (GCI). The US topped (1st), followed by the UK (United Kingdom) and Saudi Arabia tied on the second position together. India scored a total of 97.5 points from a possible maximum of 100 points, to make it to the tenth position worldwide and fourth position in the Asia Pacific region. South Korea and Singapore are on top with a score of 98.52, which ranks fourth globally. Other countries at the top of the index include Russia, the United Arab Emirates and Malaysia (98.06) at fifth place, Lithuania at sixth, Japan at seventh and Canada, France and India at the subsequent positions.
The GCI is a composite index created, analyzed and published by the International Telecommunication Union (ITU), a specialized agency of the United Nations, to measure the commitment to Cybersecurity of its 194 member countries to raise Cybersecurity awareness.
India is emerging as a global IT superpower, asserting its digital sovereignty with firm measures to safeguard data privacy and online rights of citizens. Several efforts made in this direction include:
Formulation of National Cyber Security Strategy 2020 – a framework is being readied to improve Cyber awareness and Cyber Security through stringent audits.

Personal Data Protection Bill 2018, based on recommendation of Justice B. N. Srikrishna Comittee, to secure citizen's data.

National Computer Emergency Response Team (CERT-In), a nodal agency was instituted for coordination of all cyber security efforts, emergency responses, and crisis management.

National Critical Information Infrastructure Protection Centre (NCIIPC) was setup for Protection and resilience of critical information infrastructure.
Challenges to Cyber Security In India:
India lacks indigenization in hardware as well as software cybersecurity tools. This makes India's cyberspace vulnerable to cyber attacks motivated by state and non-state actors.

India doesn't have an 'active cyber defense' like the EU's General Data Protection Regulation (GDPR) or the US' Clarifying Lawful Overseas Use of Data (CLOUD) Act.
Growing reliance on digital solutions necessitates ever stronger, yet also accessible and user-friendly, data protection measures. Amid interconnected commerce and communication, cybersecurity risks are increasingly border less, with no single entity or stakeholder able to guarantee the security of the global cyber ecosystem.
For regular Current Affairs updates join our newsletter.
If you are preparing for Defence Exams, TIDES Academy offers dedicated Coaching courses for different Defence Exams like NDA, CDS, CAPF(AC). For more information call us at 98961 06442